Pasadena's Apple Premier Partner
Since 1978
Apple Premium Service Provider
As an Apple Authorized Service Provider, we are part of a network of Apple-Authorized businesses that provide comprehensive support and repair services for Mac products.
We employ Apple-certified technicians, who complete regular Apple training and assessments, so you can be confident you're getting help from qualified and experienced professionals.
With a proven track record of high customer satisfaction ratings for repair services, and exclusive access to genuine Apple parts, we deliver quick, efficient repairs and an easy, straightforward customer experience.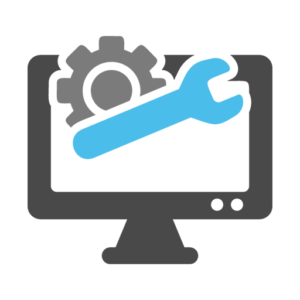 Data transfer

Data & deleted file recovery

Backup solutions

Software and hardware upgrades (hard drives, RAM, etc.)

Mac OS installations and upgrades

Syncing solutions

System tune-ups

Software troubleshooting

Complete in-warranty and out-of-warranty repairs

iPhone repair and authorized iPhone display replacement
About Di-No Computers

For over forty-two years, Di-No Computers has been helping its customers get the most out of their Apple Computers.
Whether it's general-purpose home use, or highly sophisticated business applications, Di-No Computers is the premier solution for all of your digital lifestyle needs.
Di-No Computers has one of the largest service facilities in Southern California, and has expert consultants offering a number of computer-related services including:
Training
Network configuration & design
Internet setup
Data recovery
System configuration
Technical assistance
We will be offering virtual classes in the near future.
Please check back soon!
Di-No Computers Newsletter
Subscribe to our monthly newsletter, and receive tips, tricks, updates and timely articles delivered straight to your inbox.
May 2020
Di-No's Monthly Tech Note

Your environment can affect your computer performance.

Make sure the area around you computer is free of dust, pet hair, lint, and dampness. Most of the time when we take a computer apart to install ram, a hard drive, or do a repair, we use our mini air compressor to blow out all the dust, etc. that we find in the computer. Dust particles can build up on your cooling fan and cause your computer to overheat. Pet hair and lint can block the cooling vents and can also cause overheating. 



Pay attention to where you place your laptop when you are working on it. If you set it on your bed to work on, the blankets are designed to keep you warm and can cause your computer to overheat. Your computer will also pickup some of the lint from the blanket.



Also keep in mind your pets can cause quite a bit of damage to your computer equipment. It's not uncommon for us to hear about pets urinating on keyboards or accidentally dragging their laptop off of the desk or table. Your loving pets also enjoy chewing on your cables causing them not to work properly. 



Product Focus

EZQuest USB-C Multimedia Hub
Adapter 8 Ports                       

                            

   

Stream, Connect, and Charge The EZQuest USB-C Multimedia Hub Adapter connects your Mac's USB-C port to an HDMI display to extend or mirror the computer's display screen, while also connecting up to three standard USB 3.0 devices. This hub utilizes the latest Power Delivery version.


  $79.95                                             

FROM LARRY'S DESK

Di-No Computers Remains Open

We are open for business and are here to fulfill all your sales, service, and support needs. Please call or come in and let us help you any way we can. We want to offer our dear customers an opportunity to purchase products and fulfill all their Apple needs….while complying with current Coronavirus restrictions.

We are able to accommodate your needs in multiple ways, all of which will be offered by following strict CDC Social Distancing and Sanitation Guidelines.

In store purchases and Service/Support

Drive-through or parking lot pickup or delivery of purchases and repairs

In home/business (no-contact, if required) drop-off and delivery of purchases and repairs

Please be on the lookout in the near future for a notice that Di-No will be doing a full service opening so you can come in to check out all of the latest products.

Apple's World Wide Developer Conference Announcements

Apple Introduced the all-new iOS 14, iPadOS 14, and watchOS 7 and the entirely reimagined macOS Big Sur. Each massive update transforms the experience of using your favorite devices, giving you the power to do more of the things you love like never before.

Exciting updates on the iPhone

Redesigned widgets show more information on your Home Screen.
The App Library automatically organizes apps.
Messages makes important conversations easy to access.
App Clips help you handle tasks faster.

New iPadOS Features

Write in any text field with Scribble.
Copy and paste your handwritten notes as text.
Access more app functions in a single view.
Enjoy great iOS 14 features on iPadOS.

Great MacOS Inhancements

The Mac experience you love, elevated with a whole new design.
A rebuilt Safari, from home page to privacy.
Effortless new ways to connect and express yourself.
Curated guides to help you get around like a local.
WatchOS Fun Features

Discover and share custom watch faces.

Meet the Sleep app of your dreams.
Find your groove with four new workouts.
Create healthier habits with the Hand Washing feature.

See the full presentation at https://www.apple.com/

The public beta version of the new OS will be available for download soon. We highly suggest you do not install this on your main computer.


               
April 2020
Di-No's Monthly Tech Note

With the onset of the Corona Virus, the "bad guys" think they have a "green light" to take advantage of people. We are seeing many customers coming in with malware, fake purchases from fraudulent marketers, and intrusions into their private data.

Please be diligently aware of suspicious emails like fake shipping notices, fake bank account inquiries, fake credit card notices about purchases, and offers of funds owed to you. Remember, if it sounds too good to be true, it most definitely IS.


Remember, we are very knowledgeable and are here to help. Please contact us anytime you are not sure of what you are seeing on your computer, iPad, or iPhone. It's much easier to stop a problem ahead of time instead of afterwords.


 

Product Focus

Thinking about a new computer?

            

Di-No has the latest and greatest new models in stock and more arriving every day. Let us know what you are looking for and we will help out. If necessary we will gladly deliver to your home or business. We also offer curbside service if you are uncomfortable coming in.


MacBook Air

MacBook Pro (13-inch)

MacBook Pro (16-inch)

iMac

iMac with Retina display

iMac with Retina display

Mac Pro

iPad Pro 12.9-inch

iPad Pro 11-inch

iPad Air

iPad

iPad mini

                            

                 

FROM LARRY'S DESK

With recent events created by the onset of the Corona Virus, I feel very fortunate to be able to remain open for business and provide much needed service, sales, and support to our community. Also helping individuals and business stay connected in this difficult time.

 Every day we are seeing a large number of customers coming to Di-No that have never been here before. For that reason I thought I would share a little background information about Di-No.

 Sal Cordaro, Di-No's founder, named the company after his two daughters, Diane and Noreen.


 Di-No Computers has been an authorized Apple Reseller for over 42 years and we are now the oldest authorized Apple Reseller in the U.S.



 Di-No Computers has one of the largest Authorized Service Departments in California.



 Di-No Computers sells everything Apple, except the Apple iPhone. However, we do repair and support the Apple iPhone.

 

Di-No's employees have been with the company for an average of over 15 years each with a total combined experience level of 205 years. We have more experience and training with Apple products then you will find anywhere.

 



Meet the gang!


Monty Abbott 26 years sales and support.


Kyle Brechin 1 year 2 months months service technician
.

Marie Favella 24 years office staff
.

Tiffany Favella 8 years office staff.


Mylan Hart 27 years sales and support
.

Will Hines 8 years service check-in and delivery
.

Larry Moon 31years general manager.


David Pena 7 years service technician and dispatch repair.


Linda Robinson 17 years receptionist and service check-in.


Pedro Ruvalcaba 12 years service manager and technician.


Martin Segura 13 years service technician.


Jordan Wright 15 years sales, training, and support.


Stephen Wylie 28 years sales and support.

Avery Cervantes 1 year 3 months service technician.

Dmitri Jativa 9 months service check-in.


 

MacBook Pro (13-inch) 


 

                                       

              

MacBook Pro features a quad-core Intel processor for up to 90 percent faster performance.1 A brilliant and colorful Retina display with True Tone technology for a more comfortable viewing experience. Touch ID. An Apple-designed keyboard. And dynamic, contextual controls with the Touch Bar. So you can take productivity to the next level.

Eighth-generation quad-core Intel Core i5 processor
Brilliant Retina display with True Tone technology
Touch Bar and Touch ID
Intel Iris Plus Graphics 645
Ultrafast SSD
Two Thunderbolt 3 (USB-C) ports
Up to 10 hours of battery life2
11ac Wi-Fi
Apple-designed keyboard
Force Touch trackpad
Available in space gray and silver
The latest version of macOSConfigurable processor, memory, and storage options are available.

1Compared to previous 13-inch MacBook Pro with dual-core processor.

1Battery life varies by use and configuration. See apple.com/batteries for more information.

2Recycled material claim applies to the enclosure and is based on auditing done by UL LLC.

3Display size is measured diagonally.

 TM and © 2019 Apple Inc. All rights reserved
Time for an upgrade? Get paid for your used computers and mobile devices.
To all our regular customers and new friends, we thank you for the support and encouragement during these trying times. You have made it possible for Di-No Computers to remain open as an essential business.
We will continue to provide safe conditions according to regulations issued by the LA County Public Health Department and other agencies that oversee our operation.
We would love to get back to the warm friendly atmosphere that is a traditional part of our service. In the meantime, we are continuing to do our best to meet your needs for service and purchase of goods.
Our store is open for business. In an attempt to be efficient, you should call ahead (626.795.6674) to provide us with your information so we can schedule an appointment for service. In addition, you can go online at www.Apple.com/support to schedule an appointment. We can also come to your home or business for pick-up and drop off.
For in person visits, please:
come to the back of the store
follow directions for entry and exit
wear a face mask at all times
exhibit no symptoms of disease
practice social distancing of at least 6'
We care very much about the health and well-being of our customers, employees and the community.